Enterprise SIP Trunking Service Makes SIP Trunking More Cost Effective, Reliable, and Scalable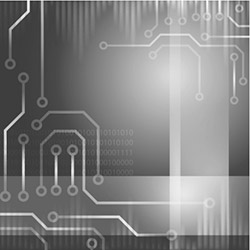 For years, Session Initiation Protocol (SIP) has had a lot of potential but hasn't gotten a lot of attention from the telecom community. Now, Enterprise SIP Trunking from tw telecom makes it easier for Channel Partners and customers to cost-effectively streamline their communications.
SIP enables an exciting array of Voice Over IP (VOIP) features, capabilities, and benefits. These benefits include network simplification, reduction in costs to operate and maintain a communications network, and the ability to scale as needs grow and change.
tw telecom has focused on creating a solution that is easy for customers to implement and makes the process of moving to a SIP based solution worry-free.
Easy to turn up and configure — "We've been pretesting Enterprise SIP Trunking, pre-validating it, and making sure it works for a broad range of voice platforms such as Cisco and Microsoft Lync," says Product Manager Chuck Mahoney. "That makes the installation easier on the customer, and it makes it easier for the Channel Partner to make tweaks on the customer's behalf. We even have instructions in place for how to configure PBX systems for specific voice platforms — so it's an easy, efficient process to turn up new customers."
Easy to see benefits — Enterprise SIP Trunking is easier to implement and allows customers to consolidate and share call paths, reducing the number of paths they need to buy. For instance, you wouldn't need to buy separate paths for every line at multiple remote locations. That means the customer can begin to see savings immediately.
Easy to work into existing systems — Not only is Enterprise SIP Trunking pre-validated to ensure that it works with common communications platforms, but also includes an Enterprise Session Border Controller (eSBC), which ensures high-quality voice delivery and interoperability with a wide variety of customer environments — and offers another area of cost savings.
"We provide an enterprise Session Border Controller and manage it on the customer's behalf," says Mahoney. "Best practice is to have that device sitting on the customer's premises to provide security into their network, but with Enterprise SIP Trunking the customer can use their device in addition to ours (known as a back-to-back user agent (b2bUA)), or just use our managed Session Border Controller. Many customers find that to be a benefit — it's one less piece of network equipment to buy and manage."
Easy to scale — The adoption of SIP is accelerating, but many customers want a "trial run" of eSIP before going large — and that's fine. Mahoney says many customers start with 25 call paths and, within a few months, expand to 100, 200, or 500 call paths once they see how well the service works.
"Customers and Channel Partners alike have been happy with the ability of the Enterprise SIP Trunking service to scale," he says.
Enterprise SIP Trunking is also highly reliable because with more than one trunk, the customer has automatic failover in place. In case of interruption of service or a device issue on one trunk, calls will automatically reroute through the other trunk while the issue is being fixed, with no interruption of service for the customer. That makes Enterprise SIP Trunking a built-in solution for enterprises' BCDR strategies.
Soft rollout of Enterprise SIP Trunking has been very well received, and feedback has been positive. Enterprise SIP Trunking is available everywhere tw telecom offers voice services. For more information about eSIP, contact your regional General Manager.