Additional Leadership Means More Opportunities in Atlanta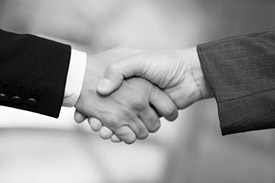 Here at the tw telecom Atlanta office, we enjoy strong relationships with our Channel Partners and see the value of those partnerships every day. They help us sell to targeted prospects in more than 350 on-net buildings across Atlanta, work with us to strategically sell into our 100+ investment buildings, and complete mini-expansions of our network to increase our reach to the best buildings and prospective customers. In addition, they partner with local leadership, developing critical relationships between our companies and our key prospective accounts.
I am always available to assist our partners with pre- and post-sale activities to ensure that our Channel Partners' customers are receiving the highest level of success in their telecom implementations. I enjoy helping our Channel Partners close deals, working with our operations team to assist with an installation, and working with our NOC when a customer experiences service issues.
To give our partners even greater personal access to us, French McKnight has now joined Lou Marcotte as a second National Account Manager for alternate channels in Atlanta. Both are industry veterans who are committed to working with and supporting our partners.
The support we offer our Channel Partners continues on an ongoing basis. In addition to our tw telecom hosted events, we work privately with our Channel Partners to train their teams, strategize marketing opportunities, and openly communicate so all of us know what the other is doing.
Our relationship with our Channel Partners in Atlanta is already strong, and with the commitment of a second resource in the area, I'm confident that it will only continue to grow stronger.
Joel Fye
Vice President/General Manager
Atlanta